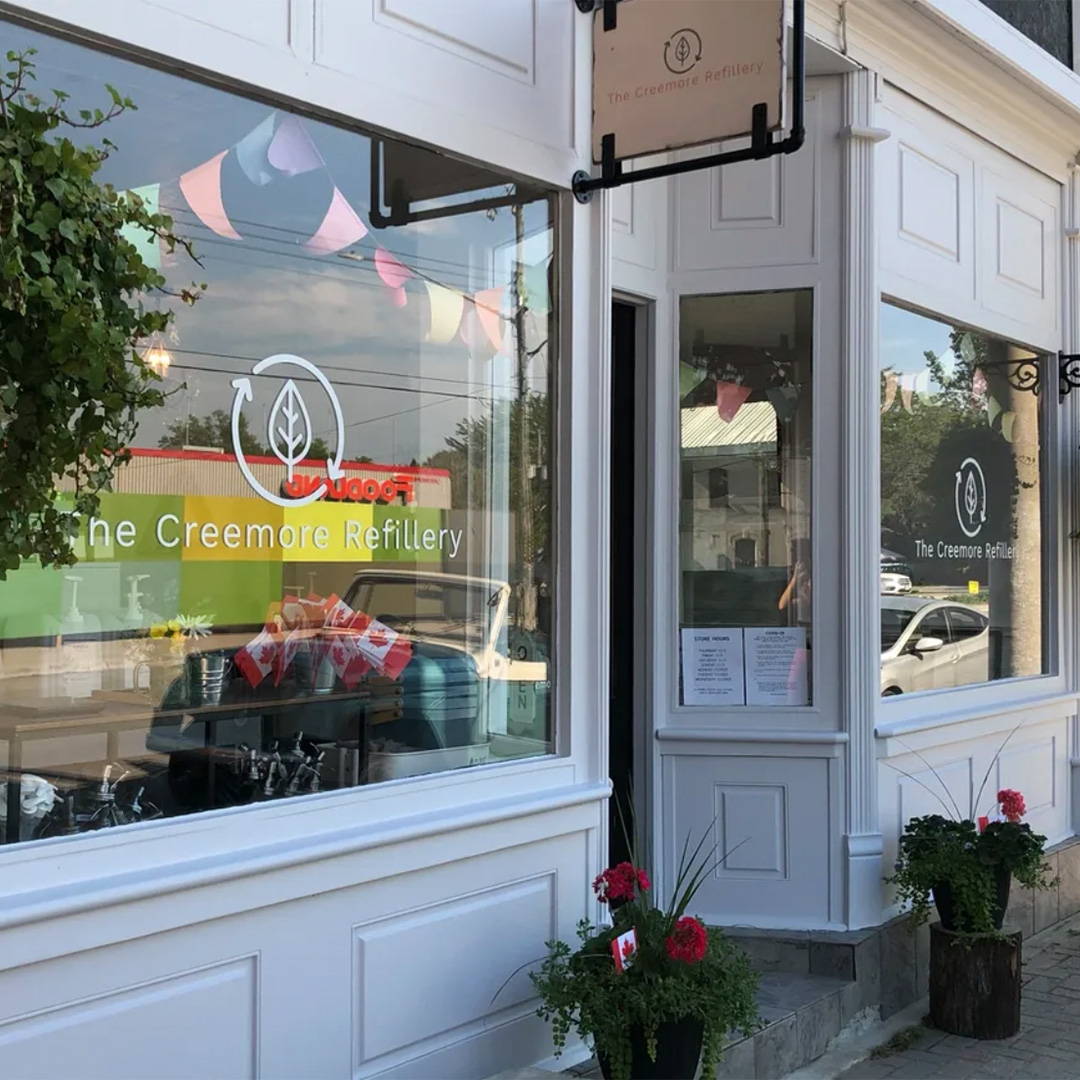 The Keep Refillery Creemore
Creemore is the charming village that Jacquie and Andrew call home. It's straight out of a Hallmark movie. Nestled in the Niagara Escarpment and along the banks of The Noisy River, it's where The Keep Refillery was born. Even though she's busy trying to rid the world of single-use plastics one community at a time, you can still find Jacquie running the shop some days. When she's not, Taylor, Vanessa or Gigi are super keen to help you live a plastic-free life.
We acknowledge the land that we live, work and breathe on is the traditional territory of many nations including the traditional territory of the Anishnaabeg, specifically Ojibway/Chippewa peoples. This territory is covered by Lake Simcoe Treaty 16 and the J. Collins land purchase.